Clock and Data Recovery: Ultra-Low Power, High-Performance
Semtech's ultra-low power, high-performance reference-free clock and data recovery (CDR) product line is anchored around our ClearEdge® CDRs for NRZ (non-return-to-zero) applications at 10Gbps, 16Gbps and 100Gbps, and our Tri-Edge™ CDRs for PAM4 applications at 200Gbps and 400Gbps. Based on our reference-free CDR architecture our ClearEdge and Tri-Edge products provide multi-lane signal conditioners with best in class sensitivity, output jitter and jitter tolerance, that can also be monolithically integrated with laser drivers and transimpedance amplifiers (TIAs) to provide compact, high-performance solutions
ClearEdge® CDR Platform for NRZ Signal Processing
Semtech's ClearEdge CDRs deliver the lowest power, smallest footprint solutions for optical modules including:
QSFP28
CFP4
XFP
Retimed SFP+
Other 25G and 100G modules and Active Optical Cables (AOCs)
Semtech's ClearEdge CDRs are the world's most widely selected optical transceiver CDRs for use in 10G and 100G data center applications.
Tri-Edge™ CDR Platform for PAM4 Signal Processing
Building on the success of Semtech's ClearEdge NRZ-based CDR platform technology, Tri-Edge is a CDR platform optimized for PAM4 optical interconnect in next-generation 200G and 400G data center module and AOC applications. The SR Tri-Edge PAM4 CDR chipset enables industry leading power with reduced latency and low cost for multi-mode fiber links of up to 100-meters. The Tri-Edge LR platform enables 200G and 400G single mode fiber solutions up to 10km. Both the Tri-Edge SR and LR product lines are compatible with the Open Eye MSA specifications for SR and LR links.
Semtech is leading the way to enable analog PAM4-based solutions in the data center market and creating a complete analog PAM4 ecosystem with the Open Eye MSA.
Semtech's Tri-Edge PAM4 CDRs offer the lowest power, lowest cost solution for optical modules including:
DSFP
QSFP56
QSFP-DD
OSFP
SFP56
SFP-DD
50G AOCs
100G AOCs
200G AOCs
400G AOCs
Parametric Search
Use our intuitive search tool to find and compare products that suit your exact design needs and specifications.
| Total parts: | OPT Primary Market Application | OPT Modulation | OPT # of Lanes | OPT Integrated Laser Driver | OPT Data Rate (Min) (Gb/s) | OPT Data Rate (Max) (Gb/s) |
| --- | --- | --- | --- | --- | --- | --- |
mySemtech
Explore a wealth of downloadable resources and datasheets to assist with prototyping and production.
Looking for documentation?
Login or register for mySemtech to gain access to restricted product documentation and to add documents to your Watch List for update alerts

Tri-Edge: The Future of Technology Today
Semtech's Tri-Edge technology is meeting the…

ClearEdge for 5G Wireless
5G wireless technology is driving a wide…

ECOC Product Focus: 5G X-haul Transport Solutions

Tri-Edge for 5G Wireless Applications
Increasing demand for consumer applications…

Tri-Edge Ultra-low Latency Signal Integrity Solutions
Semtech's Tri-Edge enables lower power,…

Open Eye MSA
The Open Eye MSA aims to accelerate the…

Semtech Signal Integrity Products
Semtech Signal Integrity Products Group…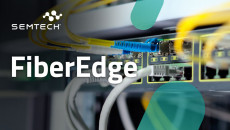 Semtech and Broadcom Showcase 200G/lane Optical…
Collaboration delivers turnkey solution for N x 200G/lane market, paving the way to successful…
READ NOW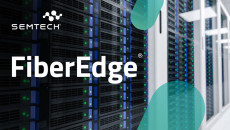 Semtech and Coherent Demonstrate 200G per Lane…
Continued collaboration accelerates 200G per lane deployment with advanced optics
READ NOW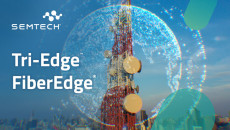 Semtech Appointed to Mobile Optical Pluggables…
Semtech joins the newly established non-profit organization Mobile Optical Pluggables Alliance…
READ NOW