Signal Integrity
Enabling High Performance, High-Speed
Semtech's optical networking product platforms provide high-performance signal integrity for optical module solutions used by leading companies in hyperscale data center applications, enterprise networking, wireless infrastructure, including 5G fronthaul, 5G midhaul, and passive optical network/Fiber-to-the-X markets.
We offer one of the industry's most innovative optical, analog and mixed-signal transceiver IC portfolios, supporting all main optical communications applications, such as:
Data center networking: Ethernet (both NRZ and PAM4), Fibre Channel, InfiniBand®
Wireless fronthaul: Common Public Radio Interface (CPRI), eCPRI
Fiber to the X (OLT and ONU): Passive Optical Networks (PON) such as EPON, GPON, 10GPON, XGPON, XGSPON
Optical transport: Synchronous Optical Networking (SONET)/SDH, OTN
Consumer/Industrial: PCI Express® (PCIe), HDMI
Parametric Search
Use our intuitive search tool to find and compare products that suit your exact design needs and specifications.
mySemtech
Explore a wealth of downloadable resources and datasheets to assist with prototyping and production.
Looking for documentation?
Login or register for mySemtech to gain access to restricted product documentation and to add documents to your Watch List for update alerts

Tri-Edge: The Future of Technology Today
Semtech's Tri-Edge technology is meeting the…

Enabling Broadband Equipment Manufacturers With GPON BOB
GPON market has significantly increased in…

ClearEdge for 5G Wireless
5G wireless technology is driving a wide…

ECOC Product Focus: 5G X-haul Transport Solutions

Tri-Edge for 5G Wireless Applications
Increasing demand for consumer applications…

Tri-Edge Ultra-low Latency Signal Integrity Solutions
Semtech's Tri-Edge enables lower power,…

Open Eye MSA Demonstration
The adoption of PAM4 optics has faced major…

Open Eye MSA
The Open Eye MSA aims to accelerate the…

Semtech Signal Integrity Products
Semtech Signal Integrity Products Group…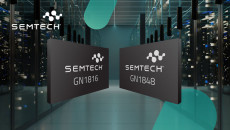 Semtech Announces Production Availability of…
Production of highly linear short reach amplifier and laser driver enables high performance and…
READ NOW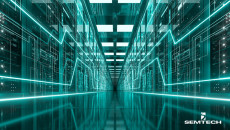 Semtech Unveils New Products for Next-Gen Data…
Semtech also joins Mobile Optical Pluggable Alliance (MOPA) in commitment to advance 5G requirements…
READ NOW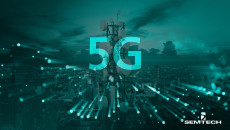 Semtech Joins Mobile Optical Pluggable Alliance to…
Semtech has joined the industry leading Mobile Optical Pluggable Alliance (MOPA) along with…
READ NOW