HDMI ESD Protection
High Definition Multimedia Interface (HDMI) is an uncompressed, all-digital audio/video interface. It provides a high speed interface between audio/video source devices, such as DVD players, and sink devices, such as digital displays. The HDMI plug is frequently exposed to Electrostatic Discharge (ESD) directly from the user or Cable Discharge (CDE) from hot plug cable. Semtech has long been a leader in providing high performance ESD protection to both safeguard HDMI silicon from transient threats while also preserving signal integrity on the high-speed interface.
Parametric Search
Use our intuitive search tool to find and compare products that suit your exact design needs and specifications.
Interface
For more than 50 years, Semtech's Protection Products Group has been on the forefront of developing cutting-edge circuit protection solutions to safeguard the various circuit buses, ports, connectors, and interfaces found in consumer products and electronic systems.
mySemtech
Explore a wealth of downloadable resources and datasheets to assist with prototyping and production.
Looking for documentation?
Login or register for mySemtech to gain access to restricted product documentation and to add documents to your Watch List for update alerts

How do you choose between Unidirectional and Bidirectional TVS Protection Devices?
If you're concerned about safeguarding your…

Semtech Protection Products
For more than 25 years, Semtech Protection…

ESD Protection of HDMI 2.0
It is essential that the HDMI ports are…

Semtech Protection Products
For more than 25 years, Semtech Protection…

Semtech Product Overview: RClamp7534P
Watch and learn about the RClamp 7534P for…

Semtech Product Overview: RClamp0512TQ
Watch and learn about the Semtech…

Semtech Product Overview: µClamp3381P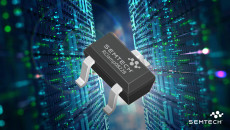 Semtech Releases New Surge Protection Product to…
Targeted for industrial, datacenter and telecommunications applications, the Semtech Protection…
READ NOW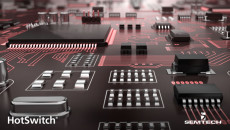 Semtech Introduces the HotSwitch® Platform for…
New HotSwitch® devices expand Semtech's robust offering of protection solutions to provide a…
READ NOW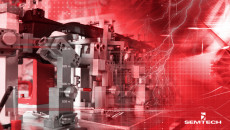 Semtech Unveils SurgeSwitch™ System Transient…
Semtech's SurgeSwitch™ product line offers 30% reduced clamping, 80% smaller package size and…
READ NOW