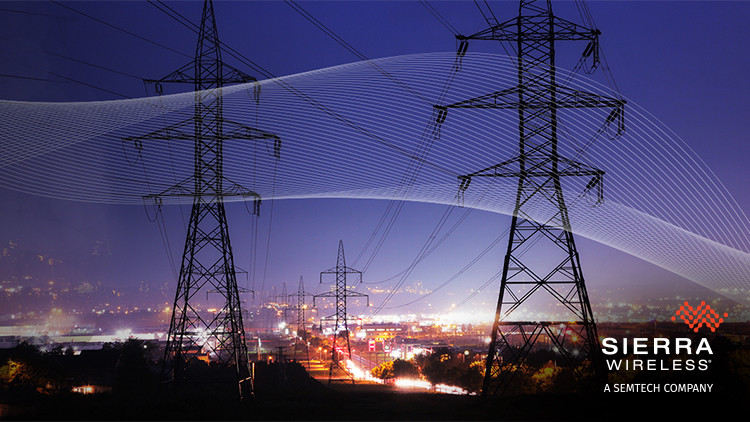 Sierra Wireless Partners with Amdocs to Simplify Adoption of Private Networks
Sierra Wireless announced it has partnered with leading software and services provider Amdocs, to provide customers a complete solution that reduces the complexity of designing, deploying, managing and servicing a private cellular network.
Vancouver, Canada – June 21, 2023 – Sierra Wireless, a subsidiary of Semtech Corporation (Nasdaq: SMTC) and world-leading IoT solutions provider, today announced it has partnered with leading software and services provider Amdocs, to provide customers a complete solution that reduces the complexity of designing, deploying, managing and servicing a private cellular network.
Customers are increasingly looking to private networks to provide high-reliability coverage, increased security, and better flexibility for their applications. According to a recent report by analyst firm Counterpoint Research, the global LTE/5G private networks infrastructure market will increase from approximately $2.5 billion in revenue at the end of 2022 to reach $21.8 billion at the end of 2030, representing a CAGR of 30.7% over the forecast period.
This collaboration taps into this growing market while providing an integrated and cost-effective solution for customers to create a resilient, modern private network which includes Sierra's leading portfolio of IoT routers and modules, as well as the company's software and service solutions to provide increased coverage and enhanced security for private 4G and 5G networks. In addition, it provides customers with global band support and the ability to create future-proofed, tailored private networking solutions that fit their needs. The two companies are also partnering with Athonet, a leading provider of mobile core networks, to provide a spectrum agnostic evolved packet core (EPC) to serve mission-critical private network applications.
"Interest in private networking is exploding as more organizations realize the opportunity and benefits of having increased coverage, security and flexibility for their mission and business critical applications," said Grant Kyle, head of strategic partnerships, Sierra Wireless. "Partnering with Amdocs, our goal is to simplify implementation by bringing a tested and complete end-to-end solution to market. This makes it easier for enterprises to adopt and build private networks quickly across key industries."
Sierra and Amdocs are working together to drive channel sales initiatives, reduce overall complexity and provide a scalable network-as-a-service for enterprise customers within the Anterix 900Mhz, CBRS and 5G standalone (SA) global markets. Key industries include utilities, governments, transportation, smart cities, robotics and smart warehousing.
"Private networks will increasingly deliver secure, reliable connectivity to a wide variety of enterprises and consumers. Therefore, we are pleased to bring our portfolio of network capabilities - including the design, deployment and operation of private networks - to this collaboration with Sierra Wireless," said Anthony Goonetilleke, Amdocs group president of technology and head of strategy. "Across the RAN, core, security and applications, we leverage our deep network expertise to help accelerate time-to-market for innovative connected experiences that meet the scalability, performance and security requirements of enterprises around the world."
"We have seen the demand for private networks increase tremendously over the past couple of years as enterprises see the business benefits of cellular adoption," said Simon O'Donnell, president of Athonet USA. "By partnering with Sierra Wireless, we're helping businesses capitalize on these benefits with proven, secure solutions including Athonet's 5G Core."
Included as part of this complete solution are Sierra Wireless' AirLink® XR Series routers, purpose-built for advanced mission and business-critical applications. These routers now support full spectrum CBRS LTE and Private 5G non-standalone (NSA) / standalone (SA) bands, enabling customers to take full advantage of the power of 5G's higher data speeds, lower latency and higher device capacity for their next-generation Private Networking applications.
Sierra Wireless and Amdocs will host a webinar on July 12, 2023 to share more about how to utilize, design and build a world-class private network for your organization. Register here to attend.
For more information, visit: https://www.sierrawireless.com/router-solutions/private-networking/
To contact the Sierra Wireless Sales Team, call +1 877-687-7795 or visit http://www.sierrawireless.com/sales.
Note to editors:
To view and download images of Sierra Wireless products, visit https://www.sierrawireless.com/company/image-gallery/
About Sierra Wireless
Sierra Wireless (a subsidiary of Semtech Corporation) is a world leading IoT solutions provider that combines devices, network services, and software to unlock value in the connected economy. Companies globally are adopting 4G, 5G, and LPWA solutions to improve operational efficiency, create better customer experiences, improve their business models, and create new revenue streams. Sierra Wireless works with its customers to develop the right industry-specific solution for their IoT deployments, whether this is an integrated solution to help connect edge devices to the cloud, a software/API service to manage processes with billions of connected assets, or a platform to extract real-time data to improve business decisions. With more than 25 years of cellular IoT experience, Sierra Wireless is the global partner customers trust to deliver them their next IoT solution. For more information, visit www.sierrawireless.com.
Connect with Sierra Wireless on the IoT Blog at http://www.sierrawireless.com/iot-blog, on Twitter at @SierraWireless, on LinkedIn at https://www.linkedin.com/company/sierra-wireless and on YouTube at https://www.youtube.com/SierraWireless.
"Semtech" "Sierra Wireless" and "AirLink" are registered trademarks of Semtech Corporation or its subsidiaries. Other product or service names mentioned herein may be the trademarks of their respective owners.
Forward Looking Statements
All statements contained herein that are not statements of historical fact, including statements that use the words "expect" or other similar words or expressions, that describe Semtech's or its management's future plans, objectives or goals are "forward-looking statements" and are made pursuant to the Safe-Harbor provisions of the Private Securities Litigation Reform Act of 1995, as amended. Such forward-looking statements involve known and unknown risks, uncertainties and other factors that could cause the actual results of Semtech to be materially different from the historical results and/or from any future results or outcomes expressed or implied by such forward-looking statements. Such factors include those risk factors set forth in Semtech's Annual Report on Form 10-K filed with the Securities and Exchange Commission (www.sec.gov) on March 30, 2023 as such risk factors may be updated, amended or superseded from time to time by subsequent reports that Semtech files with the Securities and Exchange Commission. Semtech assumes no obligation to update any forward-looking statements in order to reflect events or circumstances that may arise after the date of this release, except as required by law.
Contact:
Louise Matich
Sierra Wireless
Media Relations
+1 236 979 2154
pr@sierrawireless.com

Anojja Shah
Semtech
Investor Relations
+1 630 390 6413
Anojja.shah@semtech.com