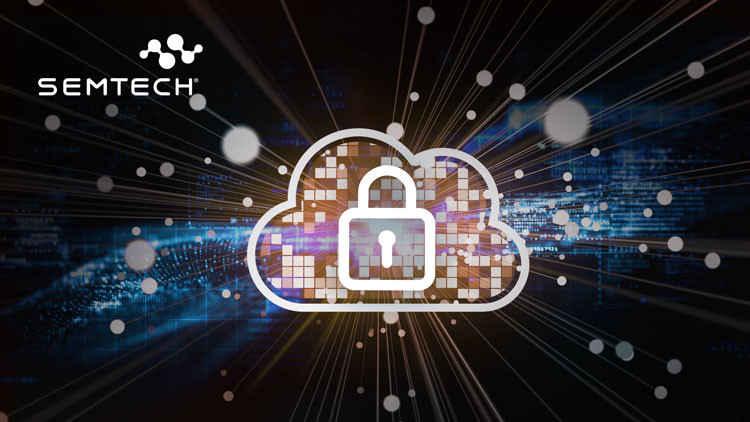 Semtech Rolls Out Advanced Hybrid Cloud Capabilities for AirLink® Routers: Redefining Edge Network Management with Unparalleled Security and Control
Innovative new feature for AirLink Management Service (ALMS) merges the benefits of cloud technology with on-premise infrastructure for ultimate security and control of AirLink routers.
CAMARILLO, Calif., October 17, 2023 – Semtech Corporation (Nasdaq: SMTC), a high-performance semiconductor, IoT systems, and cloud connectivity service provider, today announced a patent-pending Hybrid Cloud security feature for the management of its AirLink routers. The innovation is in the seamless blending between the flexibility of cloud technology and the customer control of on-site infrastructure, offering unparalleled security and control that aligns with Zero Trust strategies.
Hybrid approach: Hybrid Cloud combines the best of both worlds – the scalability of cloud technology and the control of on-premise infrastructure. This means businesses can quickly scale up their operations while keeping security at the forefront.
Enhanced security: Hybrid Cloud enables businesses to have full control over their cellular-connected networks, with on-site process controls. By requiring on-site authentication, the risk of hacking remotely is substantially reduced. This added security layer protects against potential cyber threats, similar to the added security that two-factor authentication provides.
Scalability meets control: The Hybrid Cloud feature integrates with a business's Public Key Infrastructure (PKI), ensuring they have full control over their environment. All operations require local authorization, offering a separation of duties and thorough auditing of the management system. This, combined with Semtech's unique device-to-cloud security strategy, sets a new industry standard for security and control.
"In addition to the on-premise infrastructure security component, Hybrid Cloud features leverage the inherent advantages of cloud technology, providing scalable infrastructure that evolves with a customer's business needs, minimizing the need for hefty hardware investments and enabling rapid deployment to meet operational demands," said David Markland, Vice President of AirLink Networking Solutions, Semtech. "With this new solution, customers can rely on the expertise and robust security framework of a premier cloud platform gaining the freedom to concentrate on what truly counts - their core business operations."
Industry experts are also praising Semtech's innovative approach. "Hybrid Cloud is a new and unique approach to an industry wide problem for securing management," said Dan Shey, Vice President, ABI Research. "With the introduction of this new network management feature, Semtech is offering a solution that combines the trust and controls of on-premise security services with the scalability benefits of the cloud. For any enterprise, Hybrid Cloud is an easy-to-implement, cost-effective way to start building their zero-trust security framework."
Availability
Hybrid Cloud is available as an optional feature to an active AirLink service subscription (AirLink Complete or AirLink Premium).
For more information, visit: https://www.sierrawireless.com/router-solutions/alms/#hybrid-cloud
About Semtech
Semtech Corporation (Nasdaq: SMTC) is a high-performance semiconductor, IoT systems, and cloud connectivity service provider dedicated to delivering high-quality technology solutions that enable a smarter, more connected, and sustainable planet. Our global teams are committed to empowering solution architects and application developers to develop breakthrough products for the infrastructure, industrial and consumer markets. To learn more about Semtech technology, visit us at Semtech.com or follow us on LinkedIn or X.
"Semtech" "Sierra Wireless" and "AirLink" are registered trademarks of Semtech Corporation or its subsidiaries. Other product or service names mentioned herein may be the trademarks of their respective owners.
SMTC-P
###