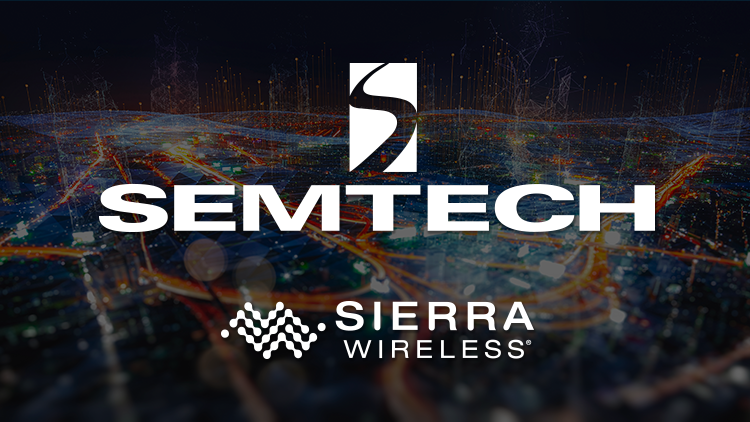 Semtech Corporation and Sierra Wireless Announce Termination of the Waiting Period Under the HSR Act
Closing of the transaction is now expected to occur on or about January 12, 2023
Camarillo, Calif., and Vancouver, British Columbia, Jan. 5, 2023 – Semtech Corporation (Nasdaq: SMTC) ("Semtech") and Sierra Wireless, Inc. (Nasdaq: SWIR) (TSX: SW) ("Sierra") today announced the termination of the applicable waiting period under the Hart-Scott-Rodino Antitrust Improvements Act of 1976, as amended (the "HSR Act").
As previously disclosed on October 18, 2022, Semtech and Sierra each received a request for additional information and documentary material (the "Second Request") from the Antitrust Division of the U.S. Department of Justice (the "DOJ") in connection with the DOJ's review of Semtech's pending acquisition of Sierra (the "Transaction"). On January 5, 2023, Semtech and Sierra were notified that the waiting period had been terminated.
The parties currently anticipate that the closing of the Transaction will occur on or about January 12, 2023, subject to the satisfaction (or, to the extent permitted by applicable law, waiver) of the closing conditions set forth in the Arrangement Agreement that by their nature are to be satisfied at the closing of the Transaction.
About Semtech
Semtech Corporation is a leading global supplier of high performance analog and mixed-signal semiconductors and advanced algorithms for infrastructure, high-end consumer and industrial equipment. Semtech's products are designed to benefit the engineering community as well as the global community. Semtech is dedicated to reducing the impact it, and its products, have on the environment. Internal green programs seek to reduce waste through material and manufacturing control, use of green technology and designing for resource reduction. Publicly traded since 1967, Semtech is listed on the Nasdaq Global Select Market under the symbol SMTC. For more information, visit www.semtech.com.
About Sierra Wireless
Sierra Wireless is a world leading IoT solutions provider that combines devices, network services, and software to unlock value in the connected economy. Sierra Wireless works with its customers to develop the right industry-specific solution for their IoT deployments, whether this is an integrated solution to help connect edge devices to the cloud, a software/API service to manage processes with billions of connected assets, or a platform to extract real-time data to improve business decisions. With more than 25 years of cellular IoT experience, Sierra Wireless is a global partner customers trust to deliver them their next IoT solution. For more information, visit www.sierrawireless.com.
Forward Looking Statements
This press release contains "forward-looking statements" within the meaning of the "safe harbor" provisions of the Private Securities Litigation Reform Act of 1995, as amended, and "forward-looking information" within the meaning of Canadian securities legislation (collectively, "forward-looking statements"), and is based on management's current expectations, estimates and projections regarding future events. Forward-looking statements are statements other than historical information or statements of current condition and, as used in this press release, relate to matters such as, among others, the consummation of the proposed transaction and the expected timing thereof. Statements containing words such as "may," "believes," "anticipates," "expects," "intends," "plans," "projects," "estimates," "should," "will," "designed to," or "projections," or other similar expressions also constitute forward-looking statements.
Forward-looking statements involve known and unknown risks, uncertainties and other factors that could cause actual results and events to differ from those expressed or implied by such forward-looking statements. Potential factors that could cause actual results to differ materially from those in the forward-looking statements include, but are not limited to the risk factors set forth in Semtech's Annual Report on Form 10-K filed with the Securities and Exchange Commission ("the SEC") (www.sec.gov) on March 16, 2022 and Sierra's Annual Information Form included as part of Sierra's Form 40-F filed with the SEC on March 18, 2022 and available under Sierra's profile on SEDAR (www.sedar.com), in each case, as such risk factors may be updated, amended or superseded from time to time by subsequent reports that Semtech or Sierra files with or furnishes to the SEC. These forward-looking statements are made as of the date of this press release and Semtech and Sierra Wireless assume no obligation to update any forward-looking statements in order to reflect events or circumstances that may arise after the date of this release, except as required by law.
Semtech, the Semtech logo and LoRa are registered trademarks or service marks of Semtech Corporation or its subsidiaries.
"Sierra Wireless" is a registered trademark of Sierra Wireless, Inc. Other product or service names mentioned herein may be the trademarks of their respective owners.
Press and Investor Contact
Semtech
Julie McGee
Chief Marketing Officer
Sierra Wireless
Louise Matich
Senior Corporate Communications Lead
pr@sierrawireless.com
Sean Fallis
Vice President, Finance
investor@sierrawireless.com
SMTC-F