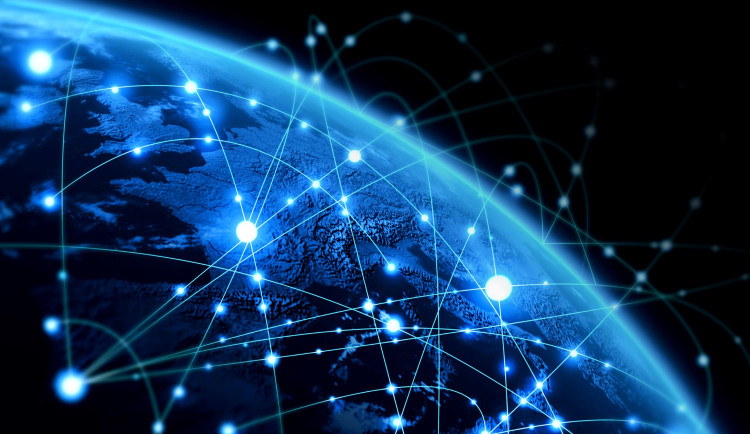 Semtech Collaborates with The Things Industries to Bring LoRaWAN® and Cellular Solutions to Market
• Addressing IoT integration complexity and challenges across both cellular and LoRaWAN®, bringing ecosystems together • Creating a more comprehensive and versatile IoT solutions portfolio for IoT developers and systems integrators
CAMARILLO, Calif., February 28, 2023 – Semtech Corporation (Nasdaq: SMTC), a high-performance semiconductor, IoT systems and Cloud connectivity service provider, today announced it is collaborating with partners including The Things Industries on new solutions that combine cellular and LoRaWAN® to enable more IoT use cases, faster adoption, easier integration and quicker time-to-market.
The complexity of integrating end-to-end connectivity is slowing down IoT adoption at scale, and is considered one of the top challenges of new IoT deployments according to a global survey by Analysys Mason. Semtech is working with LoRaWAN ecosystem partners to address this issue by developing new IoT solutions that combine the long-range coverage and ultra-low power of its LoRa® devices, with the high-speed and ubiquity connectivity of cellular, to enable the integration of systems across the two technologies simplifying IoT deployments and offering expanded network coverage.
One such partner is The Things Industries, a provider of managed global LoRaWAN network infrastructure that announced earlier this month that it had reached 1 million connected devices on its LoRaWAN network management infrastructure. According to The Things Industries, reaching 1 million connected devices demonstrates reliability and scalability of The Things Stack, and delivers significant efficiency benefits to customers. The million devices are distributed across a large base of customers, system integrators and device vendors across the globe.
"With this collaboration, we are bringing together the cellular and LoRaWAN ecosystems to provide LoRaWAN developers with the ubiquity of cellular connectivity, and all customers with best-in-class solutions for the Internet of Things," said Ross Gray, vice president and general manager of the IoT Connected Services Group, Semtech. "Working closely with ecosystem partners such as The Things Industries, by combining cellular and LoRaWAN technologies, we are creating a more reliable and efficient network of IoT products and solutions that not only offer enhanced network capacity, scalability, and cost efficiency for our customers, but that also help to enable the transformation to a smarter, more sustainable planet."
"This partnership is testament to our commitment to providing customers with a secure, predictable, and scalable IoT network infrastructure for their gateway backhauls utilizing LoRaWAN," said Wienke Giezeman, CEO & Co-founder, The Things Industries. "Although our pure focus in providing a world class global LoRaWAN network management infrastructure, our customers are actively using a wide range of connectivity options for their IoT solutions. Together with strong ecosystem partners like Semtech, we are pushing further integration between cellular and LoRa. We have an exciting roadmap of innovations on the edge between LoRa and cellular coming in 2023, solving concrete pain points around data availability, backhaul security and backhaul cost predictability. Exciting times ahead!"
Semtech at Mobile World Congress 2023
Alongside Lora Alliance® members Netmore, MultiTech and Acklio, Semtech is hosting a LoRaWAN reception at Mobile World Congress at The Netherlands Pavilion on Tuesday, February 28th. Semtech will also be speaking at both the MVNO and 5G IoT Summits on Wednesday, March 1st and its cellular solutions will be on display at Orange, Celona and NTT's booths. A number of partners from the LoRaWAN ecosystem will also be exhibiting.
About Semtech
Semtech Corporation (Nasdaq: SMTC) is a high-performance semiconductor, IoT systems and Cloud connectivity service provider dedicated to delivering high quality technology solutions that enable a smarter, more connected and sustainable planet. Our global teams are dedicated to empowering solution architects and application developers to develop breakthrough products for the infrastructure, industrial and consumer markets. To learn more about Semtech technology, visit us at Semtech.com or follow us on LinkedIn or Twitter.
About The Things Industries
The Things Industries is the world's leading provider of managed and on-premises LoRaWAN network servers, supporting more than 1M LoRaWAN devices across the world. As product leader it delivers the most feature complete LoRaWAN network management core and a managed platform at scale.
SMTC-P
Press Contact
Shannon Love
slove@semtech.com
480-225-7325
Forward-Looking and Cautionary Statements
All statements contained herein that are not statements of historical fact, including statements that use the words "will" or other similar words or expressions, that describe Semtech Corporation's or its management's future plans, objectives or goals are "forward-looking statements" and are made pursuant to the Safe-Harbor provisions of the Private Securities Litigation Reform Act of 1995, as amended. Such forward-looking statements involve known and unknown risks, uncertainties and other factors that could cause the actual results of Semtech Corporation to be materially different from the historical results and/or from any future results or outcomes expressed or implied by such forward-looking statements. Such factors include, but are not limited to: the uncertainty surrounding the impact and duration of supply chain constraints and any associated disruptions; future responses to and effect of the ongoing COVID-19 pandemic or other similar health crises; export restrictions and laws affecting Semtech Corporation's trade and investments including with respect to Huawei and certain of its affiliates and other entities identified by the U.S. government, and tariffs or the occurrence of trade wars; worldwide economic and political disruptions, including as a result of inflation and the current conflict between Russia and Ukraine; competitive changes in the marketplace including, but not limited to, the pace of growth or adoption rates of applicable products or technologies; downturns in the business cycle; and the additional risk factors set forth in Semtech Corporation's Annual Report on Form 10-K filed with the Securities and Exchange Commission (www.sec.gov) on March 16, 2022 as such risk factors may be updated, amended or superseded from time to time by subsequent reports that Semtech Corporation files with the Securities and Exchange Commission. Semtech Corporation assumes no obligation to update any forward-looking statements in order to reflect events or circumstances that may arise after the date of this release, except as required by law.
Semtech, the Semtech logo and LoRa are registered trademarks or service marks of Semtech Corporation or its subsidiaries.