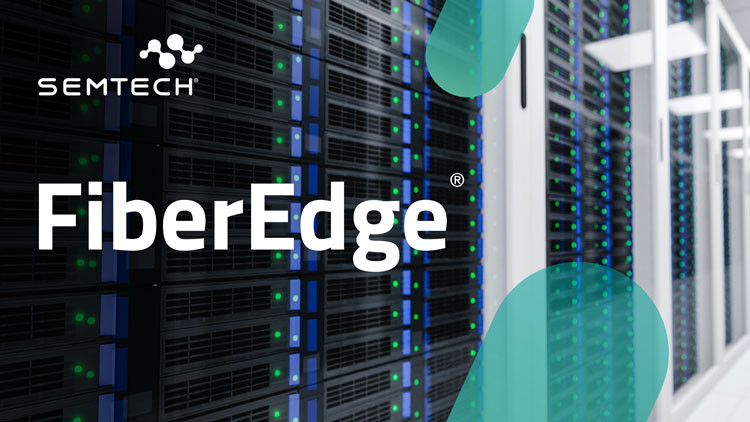 Semtech and Coherent Demonstrate 200G per Lane Differential Driver with 200G DFB-MZ Laser at ECOC 2023
Continued collaboration accelerates 200G per lane deployment with advanced optics
CAMARILLO, Calif., Oct. 2, 2023 – Semtech Corporation (Nasdaq: SMTC), a high-performance semiconductor, IoT systems and cloud connectivity service provider, today announced the demonstration of its latest FiberEdge® 200G PAM4 MZM driver driving the state-of-the-art 200G DFB-MZ laser from Coherent Corp (NYSE: COHR).
Coherent Corp. will be conducting a live demonstration of Semtech's FiberEdge 200G PAM4 Quad MZM driver with Coherent's 200G DFB-MZ laser in Coherent's booth #406 at the European Conference on Optical Communication (ECOC) 2023 exhibition in Glasgow, Scotland, from Oct. 2 to 4.
"We are very excited to continue our collaboration with Coherent as advanced lasers and optics get developed in the 200G per lane space," said Nicola Bramante, senior product line manager for Semtech's Signal Integrity Products Group. "This demonstration confirms once again the interoperability of state-of-the-art 200G lasers with Semtech's latest 200G per lane FiberEdge developments, ensuring superior linearity and signal integrity in 200G per lane Mach-Zehnder modulator-based applications, both in indium phosphide (InP) and silicon photonics. This enables rapid and scalable deployment of next-generation high-performing and reliable switches in data centers."
"Coherent continues to demonstrate its leadership in 200G per lane laser technology, which is a fundamental building block of 1.6T transceivers with up to 10 km reach," said Dr. Sanjai Parthasarathi, chief marketing officer at Coherent.
The joint demonstration at ECOC 2023 will include a differentially driven DFB-MZ InP laser from Coherent and Semtech's PAM4 driver, demonstrating a clear path toward 1.6T and 3.2T optical transceiver deployments in data centers.
About Semtech's Optical Products
Semtech's optical networking product platforms provide high-performance signal integrity for optical module solutions used by leading companies in the data center/enterprise networking, wireless infrastructure and passive optical network/Fiber to the X markets. For more information, visit www.semtech.com/optical.