Applications
Professional AV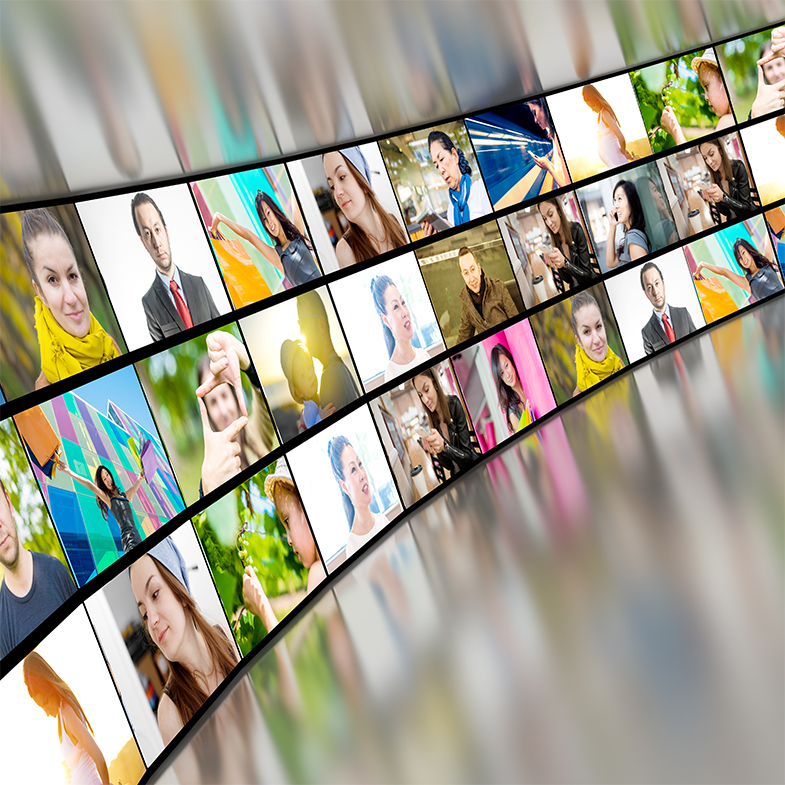 SDVoE™ Semiconductor Solutions for Video Walls
Video walls are used in stadiums, theaters, marquees, and other commercial arenas for standout graphic and video displays. Semtech's award-winning BlueRiver® technology enables high-quality commercial and professional-grade video wall solutions.
BlueRiver's advanced processing engines are capable of powerful image manipulations such as scaling, cropping and stretching. These can be used to create video walls of arbitrary size and shape. An added benefit is that SDVoE-enabled receivers are designed to keep all wall outputs perfectly synchronized. The results are easy-to-implement and fully integrated video walls with no extra cost. AV system designers can use a combination of low cost AVP1000-based Transmitters at the source, and the AVP2000 with integrated AV processing in the Receiver driving each display in the video wall.
In the example shown, each SDVoE receiver is subscribed to the same source, up to 4K60, from the media server, cropping and scaling the region of the source for outputting on the video wall configuration. Each receiver can also be configured to correct for the display bezel, creating the effect that the image is "behind" the frame created when each display's bezel is butted up together. Using a modular based 10G Ethernet switch allows for both 10G copper and fiber connectivity, where shorter reach copper-based Transmitters can be used when housed in the same machine room as the switch itself, and fiber-based Receivers providing long distance connectivity to the remote video wall.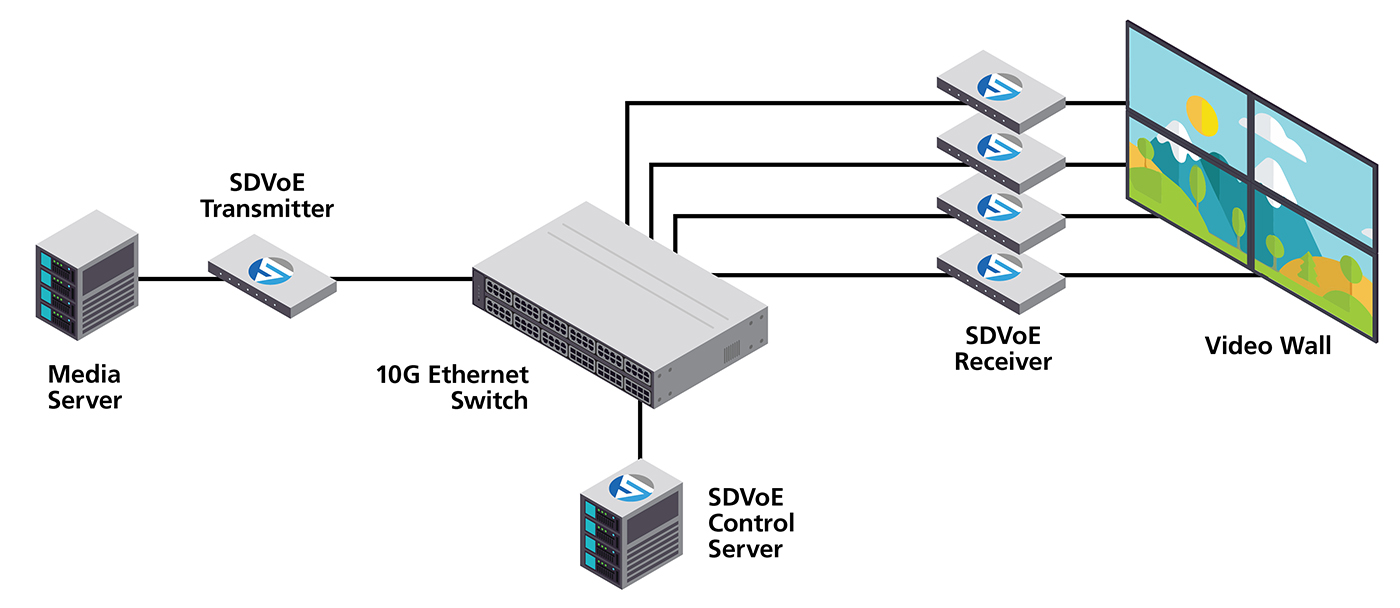 Figure 1. Creating fully integrated video walls has never been easier using a combination of SDVoE-enabled transmitters and receivers.
Inside the Box with AVP1000: A Streamlined AV-over-IP Video Wall Solution
For most video wall applications, a low cost AVP1000-based Transmitter can be used, consisting of only a handful of major components. Typically, sources such as media servers that drive the content for the video wall, are housed in the same machine room as the 10G Ethernet switch, so short reach 10G copper category cabling is all that is required, further reducing infrastructure costs.
Figure 2. AVP1000-based transmitter only requires a handful of major components for a low-cost video wall implementation.
The AVP2000 includes the advanced AV processing engine, required to deliver visually stunning video wall displays in full 4K60 visually lossless quality. The AVP2000 also supports 10G fiber connectivity using standard off the shelf SFP+ optical modules. Where the video wall displays are widely distributed from the content source, for example, in a shopping mall or airport, using fiber-based SDVoE Receivers enabled long distance AV transmission, from a few hundred meters to over 40km.
Figure 3. AVP2000 supports 10G fiber connectivity when paired with standard SFP+ optical modules, enabling long distance AV transmission up to 40km.
Discover our semiconductor solutions for your Pro AV needs.
Video Wall Recommended Solutions
Related Resources
---
Videos
BlueRiver AV Manager: Video Wall Tutorial
Semtech Signal Integrity Products