Applications
Professional AV
Semiconductor Solutions for Presentation Switchers
---
Presentation switchers are typically designed to be an all-in-one solution for multiple video and audio sources to be seamlessly switched to a display and speakers. Many designs incorporate scaling to ensure that multi-format switching without losing display synchronization is achieved. Additionally, advanced video processing features are provided for windowing applications where several inputs are displayed in a multiview layout on a single display. Native HDMI connectivity is provided to directly connect sources and sinks, while more advanced presentation switchers may also provide AV extension using proprietary technologies, such as HDBaseT.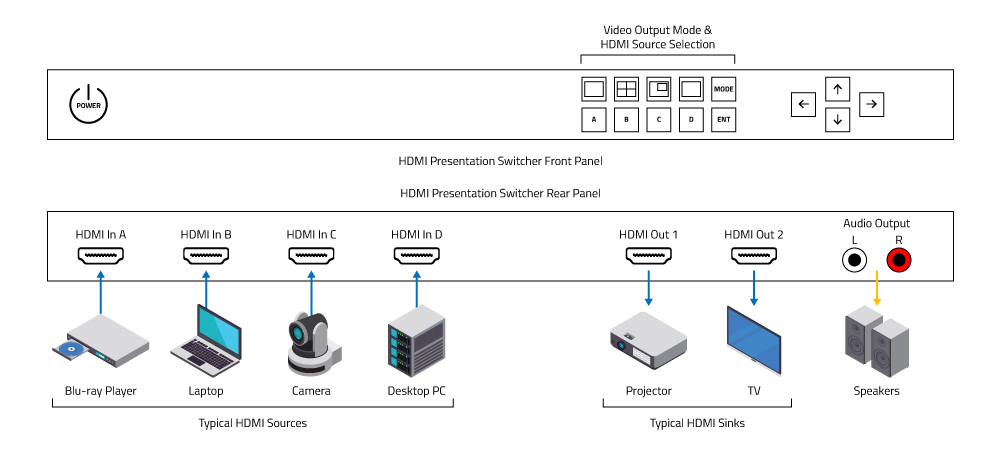 Figure 1: Typical HDMI Presentation Switcher Control and Connectivity
Figure 1 above shows a typical four-input/two-output HDMI presentation switcher with audio output. The switcher also provides scaling and video compositing to enable multiview layouts on one HDMI output. This functionality is typically achieved using large costly and power-hungry FPGAs. Configuration of video output display modes and HDMI source selection is provided by buttons on the front panel of the presentation switcher, requiring that the device is close to the operator or presenter.
A New Architecture With BlueRiver®
Figure 2 below shows an example architecture for a five-input/two-output presentation switcher using a standard 10Gb Ethernet (10GbE) switch device at the core. Four native HDMI inputs are provided, supporting up to 4K60 4:4:4 video, which is encoded onto a 10G XFI interface by the BlueRiver AVP2000 AV processor. Remote HDMI sources are supported by the 10GbE extension port which can be connected to a BlueRiver-based Transmitter endpoint with HDMI input.
A single HDMI output is provided which can output any one of the five inputs in the native format. Using the AVP2000 supports scaling and fast switching, where the HDMI output is configured to a fixed format to match the connected HDMI display resolution. In fast switch mode, seamless switching is provided regardless of the HDMI input source format. A 10GbE extension port is provided for connection of remote HDMI sinks via a BlueRiver-based Receiver endpoint with HDMI output.
If the BlueRiver remote endpoints are AVP2000T-based, each extension port can support both HDMI inputs and outputs simultaneously, potentially reducing the hardware footprint where both HDMI sources and sinks are co-located.
Figure 2: BlueRiver-based Presentation Switcher Architecture
This architecture shown in figure 2 is fully scalable based on the number of ports provided by the 10G Ethernet switch chip. Simply add more BlueRiver devices for native HDMI inputs and outputs, or 10GBaseT PHY devices to support remote HDMI sources and sinks. This provides a much more cost effective and flexible architecture compared with a traditional presentation switcher design. The 10GbE extension ports can also be connected to a standard Ethernet switch to allow SDVoE™ networking capability, making the presentation switcher fully interoperable with the SDVoE API. Alternatively, the SDVoE API server can be run on the embedded MCU, allowing setup and control of the presentation switcher via remote software applications using the Ethernet control port.
The AVP2000 configured as a receiver in figure 2 also supports multiview mode for windowing applications. Since the core of the presentation switcher is a fully non-blocking Ethernet switch, the AVP2000 can be subscribed to multiple HDMI sources and configured to display in a multiview configuration, such as quad split, picture in picture or any custom window layout. Figure 3 below shows an example of a BlueRiver-based presentation switcher used to display four HDMI sources in a quad split layout on a single 4K display connected via HDMI, with a second remote 1080p monitor which can seamlessly switch between the four HDMI sources using the fast switch mode enabled by the BlueRiver device integrated into every SDVoE receiver.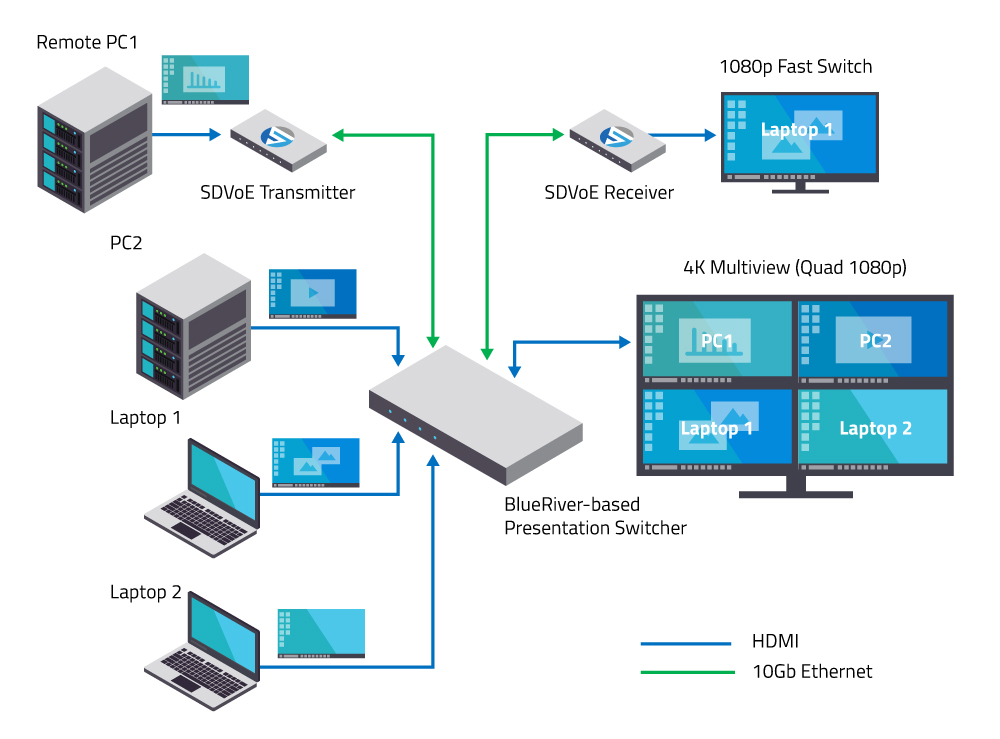 Figure 3: BlueRiver Presentation Switcher With Multiview

Both a SDVoE transmitter and receiver are used to extend connectivity for the remote HDMI source and HDMI display, respectively. Since they are connected directly to the presentation switcher in a point-to-point configuration, this demonstrates how SDVoE products can not only be used for fully networked AV-over-IP applications, but also for simple HDMI extension over standard copper category cabling such as Cat-6a, guaranteed up to 100m reach. Many SDVoE products are also complemented with USB connectivity which can be integrated into the presentation switcher architecture to enable switchable mouse and keyboard control of remote desktop PC's and laptops.
For more information on BlueRiver solutions and reference designs, please contact your local Semtech representative.
Discover our semiconductor solutions for your Pro AV needs.
Presentation Switcher Recommended Solutions
Related Resources
---
Videos